Wow, so I've just watched the final ever episode of Dexter and I miss it already. It was genuinely the best thing that's ever been on tele (or torrents). Before I get into my eulogy, I should point out that I will try to avoid spoilers for anyone who hasn't yet watched the final episodes but with that said a few will probably slip in. Also I will draw parallels between Dexter's finale and The Dark Knight Rises so I will probably spoil that film too. It might be best to catch up with Dexter and Batman first and then come back here and read the great Yac's thoughts.
So firstly, we've known for some time the end date for Dexter would be episode 12 of season 8 and while it has always been my favourite tv show I accepted all good things must come to an end and a closure for the best tv show ever is apropos. Secondly giving the series an end date allowed the quality of the show to reach an even higher level. -As much as I am blindly loyal to Dexter, it is true that the middle seasons didn't quite reach the high standards the first 2 seasons set. (that's still not to say season 3-5 didn't kick the arses of any tv series past, present or future)- From the finale of season 6 when Debra walked in on a Dexter kill, the series reached levels previously unprecedented for pure entertainment and powerful emotional television. It has been an amazing journey all culminating with the season 8 finale…
It wasn't until Harry uttered the words, "you don't need me now," (Season 8 ep 11) that it finally dawned on me, 'my favourite TV show is ending' *sad face*
And thus I sat down to watch the final ever episode; an episode that had one disappointing aspect and over a million positive ones, so axiomatically that should equate to a full 5* rating? I was left teary eyed watching the Dexter and Debra flashbacks, especially in light of Debra's new sad circumstances, (She was never going to get a happy ending was she?) I feel though that the writers managed to do something quite extraordinary: they managed to make Debra a sympathetic character in the eyes of the tv critics that had surprisingly previously butchered her for being one dimensional.  
I was also left in awe watching one of the best villains the series has ever produced, the heartless Oliver Saxon. While all previous villains/killers had their characters delved in to, Saxon's 'motivations' were told through a combination of Dexter's detective talents and Prof. Vogel's explanation of his story as a child. Saxon did not suffer from over exposure and really didn't have a solid motive, he killed his mother in cold blood so I think that's a pretty big clue that he was un-fussed over whether he would gain her acceptance or not, this made Saxon a unique character. Similar in some respects to the Joker from The Dark Knight, Saxon brought out the very best in his adversary, Dexter. He forced Dexter to reach into himself and pull out his core qualities. Dexter is a killer, while he felt he didn't need to kill any more (season 8 episode 11) Saxon's influence and actions made it clear that Dexter can't escape and his urges have fluctuated from a hobby to a chore and has to be done; firstly to kill Saxon, secondly to sadly put Debra out of her misery and then thirdly to kill himself (seemingly) and stop him from letting down Hannah and Harrison.
Going back to the mention of Christopher Nolan's Batman trilogy (The Dark Knight and Dark Knight Rises especially) this is another example of something I loved and cherished being given closure, and done so in a pleasing and fulfilling way. (dunderhead writers of Lost, take note) It would seem the writers of Dexter watched The Dark Knight Rises as the closing scenes drew some parallels to the epic film:  *spoilers ahead*
Dexter's boat heads off into the storm (Batman takes the bomb up into the air) both done in a final hero act and protagonist is considered "dead," main love interest is in a cafe in a foreign country. And this is where the execution heads off into different directions. The Dark Knight Rises heads off into the "executed perfectly as Bruce Wayne and Selina Kyle begin a new life territory," While Dexter heads off into "final scene really sours the entire episode but it still beats Lost territory."
With Dexter presumed dead but no body being found, I am sure most fans had enough intellect to assume that there was a possibility of Dexter still being alive somewhere. That there would have been the perfect way to close the series. Sometimes a bit of uncertainty is the best ending as it gives the viewers something to hold on to and the chance to carry on the story and close it as they would want. Sadly due to all the stupid people who would have sat there in front of the tv screen mouth agape, their brains struggling to process a powerful television technique, the writers felt compelled to spell it out and thus the disastrous final scene which I felt just didn't work. (although had they ended it with a parody of the opening credits, showing Dexter's new life, I would have absolutely geeked out.)
Overall the season was exceptional, the final episode was so very close to achieving perfection.
It readies us for the next chapter in Dexter's life (life in Argentina with Hannah and Harrison - technically we wouldn't have seen this -hence FINALE- but we knew that was the end goal)

It closes the previous chapter (Harry's guidance and Debra's demise)

It also provides us with a throwback to the very first couple of season's version of Dexter where he shows innovation in dealing with tricky situations (getting the private investigator dealt with by airport staff) and a ruthless belief in what he does (albeit he was emotional over ending Debra, he realised it had to be done out of love and he went through with it)
The finale took inspiration from The Dark Knight Rises' ending and could have even bettered it had they just cut out the final scene. And thus that's what I plan to do. I plan to erase the final scene from my psyche…. Maybe if Saxon was still alive he could have cut out that part of my brain for me…
2 months ago
So inspired by my, 'Yac's list of men he'd go homo for' and the publishing of the FHM sexiest 100 womens list.
My amalgamating has resulted in this: Me attempting to polarise by having both a men and women list. Plus also the FHM list was as diabolical a liberty as possible! How Tulisa won that makes about as much sense as wearing a pancake on your elbow. So here is my, 'Yac's list of women he'd go homo for… no homo.'
Anne Hathaway: I love Anne Hathaway, I love catwoman… combining the two is just genius. Ps I'm not ashamed to say I watched the Princess Diaries.
Charlize Theron: I've crushed on this talented actress since I was 13 even when she did Monster.
Mila Kunis: Meg from family guy
Taylor Swift: Most talented singer there is.
Avril Lavigne: Most talented singer there is… oh wait I've said that one already havent I.
Hawkgirl (Shayera Hol): First cartoon Ive ever crushed on. I need to go to Thanagar and then hope that Homosapiens and the Thanagarians are able to elope…. Fingers crossed.
Harley Quinn: Mrs Joker… means both her and the Joker are on my to do list.
Roxanne Mckee: Best of all, she's smiled at me before :D
Tamla Kari: I'd love to get inbetweener.
Zooey Deschanel: Those eyes.
Zoe Saldana: Seen here doing the "chin punch" pose made famous by Dildhar, she does it better though.
Emma Stone: Still not sure who was luckier in Stupid Crazy Love, her or Ryan Gosling. But they both made my list so guess its a tie.
Kristin Kreuk:Awesome mix of Dutchanese… Love it.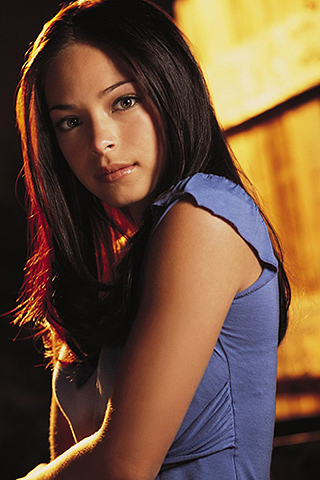 Augustine Kwmbe: How could I resist. OhmiGad. Left Boobie say hello Mr yacooo.
Analeigh Tipton: The sexiest canadian since Chris Jericho.
Penny: Best of all, she loves the geeks….. ohhhh fictional tv show.
Astrig Berges-Frisbey (And all other mermaids): Mermaids would get it….. not sure how but it'll be fun figuring it out. Whoever said "there's plenty of fish in the sea" was on to something.
Gina Yashere: She's funny.
And so that concludes my list of women I'd happily turn homo for, no homo. I've compiled a female and male list. I have every intention of stretching out this idea till people are absolutely sick of it. Although with men and women crossed out, the options are scarce…. Any ideas for my next list?
1 year ago
Dean Winchester
The Joker

David Luiz

Jared Leto
Dexter

ryan gosling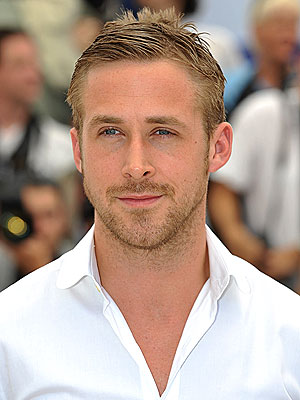 batman

captain jack sparrow
bradley cooper

idris elba

joseph gordon levitt

the flash

patrick star

gerard butler

patrick jane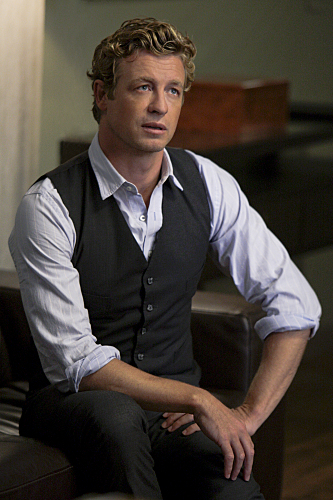 Mario Balotelli
1 year ago